chanting of mantras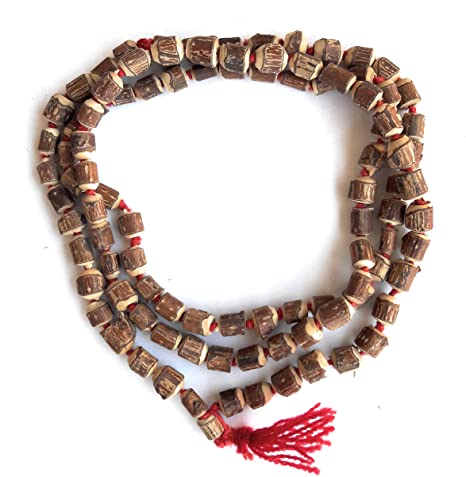 YOGA AND MEDITATION
MANTRA'S ACTING:
PRACTICE AND BENEFITS
The word mantra is made up of the two terms "man" and "tra" which together form its meaning. In summary, it could be translated as "tool that modifies thought". Each Sanskrit syllable, however, has different meanings and for this reason it is worthwhile to deepen them to better understand the meaning of the word mantra.
The syllable man means "mind, thought, act of thinking, intellect, breath, living soul" instead the syllable tra means "that frees, that performs, that acts and that protects".
However together the two syllables mean "formula that frees the mind", or "practice that protects thinking", or even "formula that acts on thought", etc. In short, therefore, the mantra is a sequence of words which, repeated with the correct pronunciation and mental attitude, is able to give more power to our mind and create tangible effects in our life.
THE RECITATION OF THE MANTRAS CALMS THE AGITATED MIND AND IS THEREFORE A POWERFUL ANSIOLITHIC, INDUCES SERENITY, PEACE AND RELAXATION
The best method for reciting the mantra is to sit in a yoga position with the legs crossed or in any other comfortable position, back straight but relaxed, both hands in jnana mudra (the gesture of knowledge) on the knees, or the right hand can hold a japamala, 108 beads Indian rosary used by yogis. Ideally, the mantra is chanted for at least 108 times (sacred number) or more.
Essential, esoteric and powerful, mantras are capable of evoking divine forces, of manifesting and dissolving. They are the sound essence of being, verbally expressed in the pronunciation aloud, or mentally, subtly evoked in the almost imperceptible murmur on the lips, fully understood in the inner silence. Secret name of the gods and their invisible presence, vibration of the primordial elements, latent power in the body and psyche, spiritual talisman given by the guru to the disciple in the initiation ceremony, the mantra is an indispensable tool in the yoga discipline.
Gabriella Cella Al Chamali, Kriya Yoga)
There are many mantras that you can choose for your meditation, I will mention only some of the best known, most famous:
The Buddhist mantra:
OM MANI PADME HUM
may the lotus jewel in my heart light up
The Shivaite mantra:
The Shivaite mantra:
OM NAMO SHIVAYA
I offer my obeisances to Lord Shiva the merciful
The Vaishnava Mahamantra:
HARE KRISHNA HARE KRISHNA
KRISHNA KRISHNA
HARE HARE
HARE RAMA HARE RAMA
RAMA RAMA
HARE HARE
This mantra invokes Lord Krishna (the infinitely fascinating), Lord Rama (manifestation of the ideal ruler and the inexhaustible source of all joy and all opulence) and energy, the emanation of infinite love Hare or Radhe inseparable from the Lord
Try it for yourself, meditation on and with mantras still brings its many benefits.
With gratitude
Sabine